AirPatrol products shipped in 22 h

Ngenic Tune
The smart thermostat Ngenic Tune is an extra brain for the heating of your house. It's a self‑learning system that helps you save energy and money - so that you can do something else.
Why should I have a smart thermostat?

Consistent indoor temperature
By considering temperatures, insolation (sunlight) and the heating dynamics of your specific house, Ngenic Tune makes sure you get increased comfort and a consistent indoor temperature.

Complete overview
The mobile app gives you a full overview of your heating - and you can use it to set your preferred temperature, see historical data and also to add a planning for when your away.

Become a climate hero
When Ngenic Tune saves energy for you it also means that we are lowering the total energy consumption in Sweden, and a smarter electricity grid results in a reduced need of climate-impacting production.

Install in 20 min.
With our easy as pie installation app you'll get Ngenic Tune up and running in no time in your house. Everything that you need to make the installation comes included with the box.
How Ngenic Tune works
Ngenic Tune consists of three white boxes that collects information about weather, indoor and outdoor temperature and help you optimize your heating system after your needs. When the boxes are installed you will get full control of your heating from our mobile app.

Wirelees indoor sensor
You will mount the indoor sensor approximately 1.5 m from the floor in the room that best represents the house. There it will collect information about temperature, sunlight and humidity.

Gateway
To be able to see all the data in the mobile app, and so that Ngenic Tune will be able to make smart calculations, this box needs to talk to the internet. You connect it to your router with the included Ethernet cable.

Control box
The control box tells your heating system what to do in order to give you the right temperature regardless of wind and weather. If you at any time would lose the connection to the internet the control box automatically will go into a "Smart passive mode" that returns the control to your heating system.
Features
Set your temperature
View historical data
Add planning
Spot price adjustment
Extra users
New features
Set your temperature
You can easily set which temperature you want directly from the mobile app. By taking temperatures, sunlight and and the heating dynamics of your house in to consideration, our smart algorithm makes sure that you get the temperature you have chosen. Quite nice, right?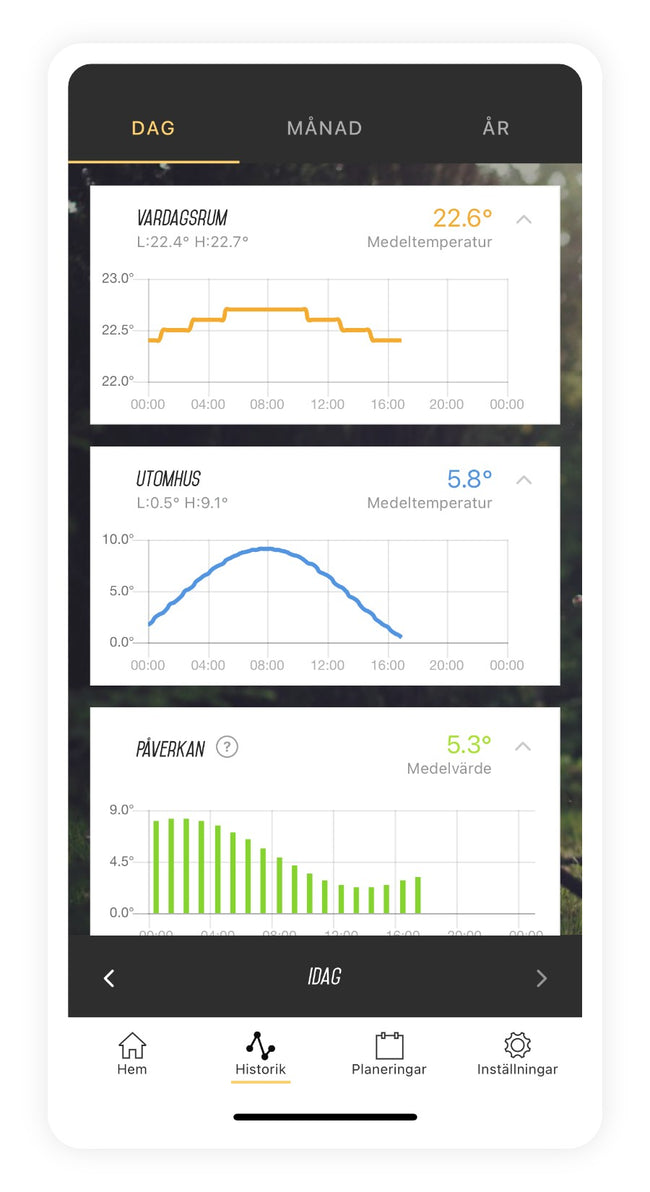 View historical data
The History view gives you a full overview of the historical data of your indoor and outdoor temperature as well how Ngenic Tune have controlled your heating. You can choose to filter by day, month or year.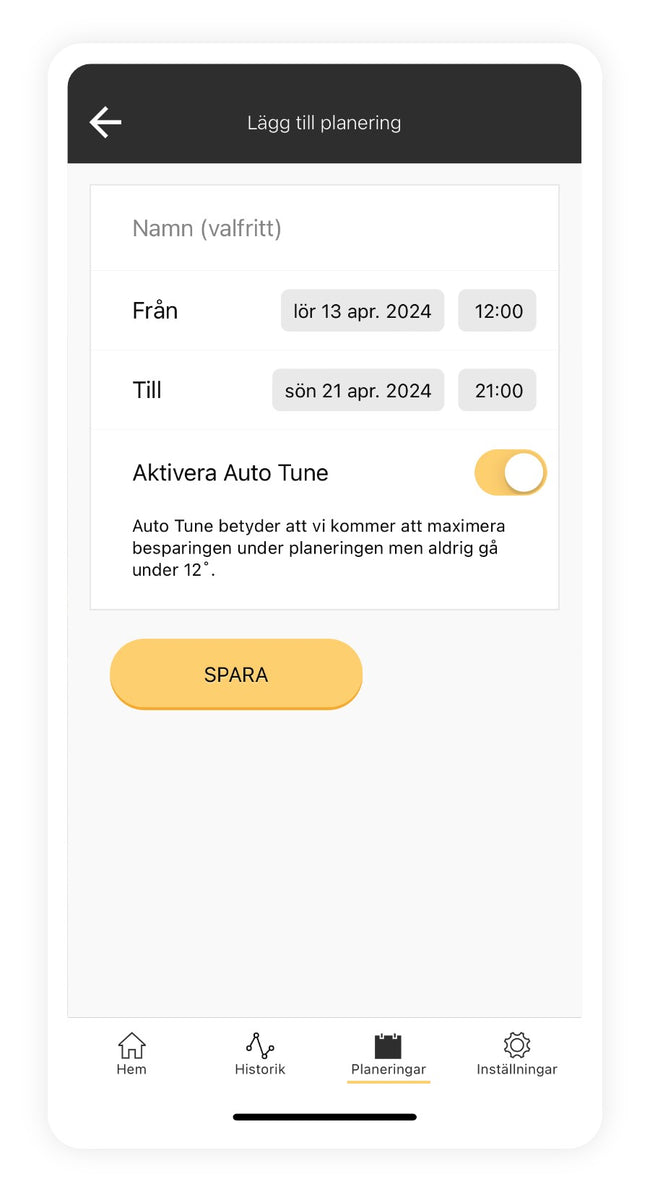 Add planning
Vacation time? If that's the case you can add a planning and Ngenic Tune will turn down the temperature while you're away and make sure it has returned to normal by the time your back home again.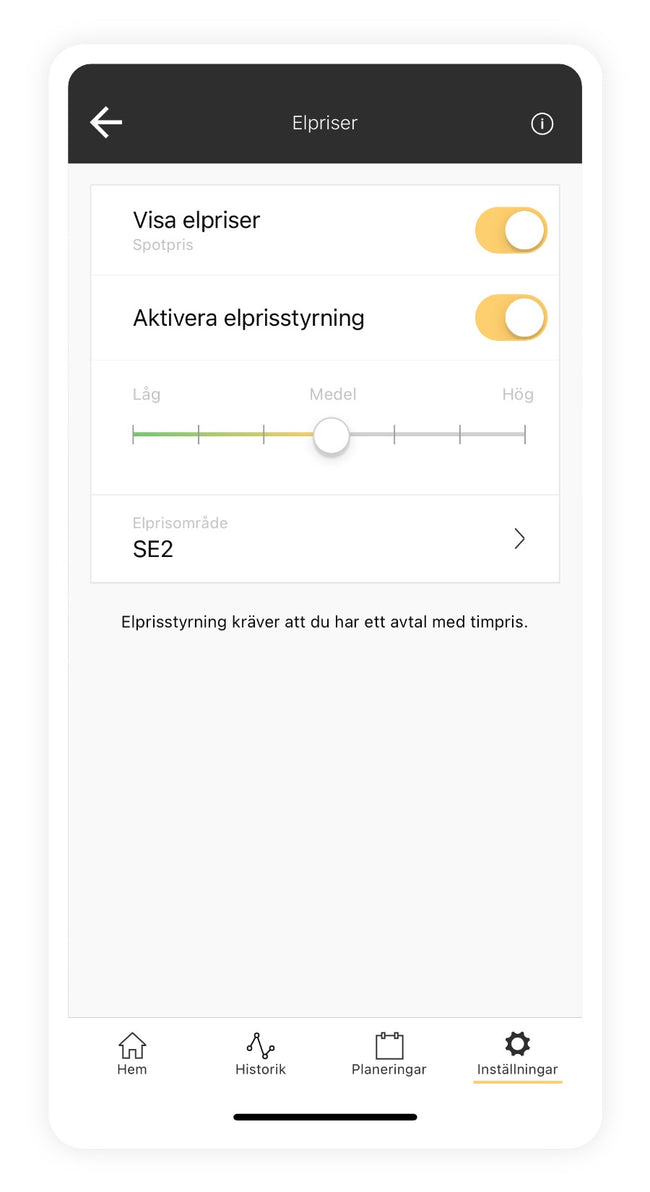 Spot price adjustment
You can activate spot price adaption in the app if you have a price-per-hour agreement with your energy provider. We will then adjust your heating to current energy price while at the same time staying as close as possible to your set temperature.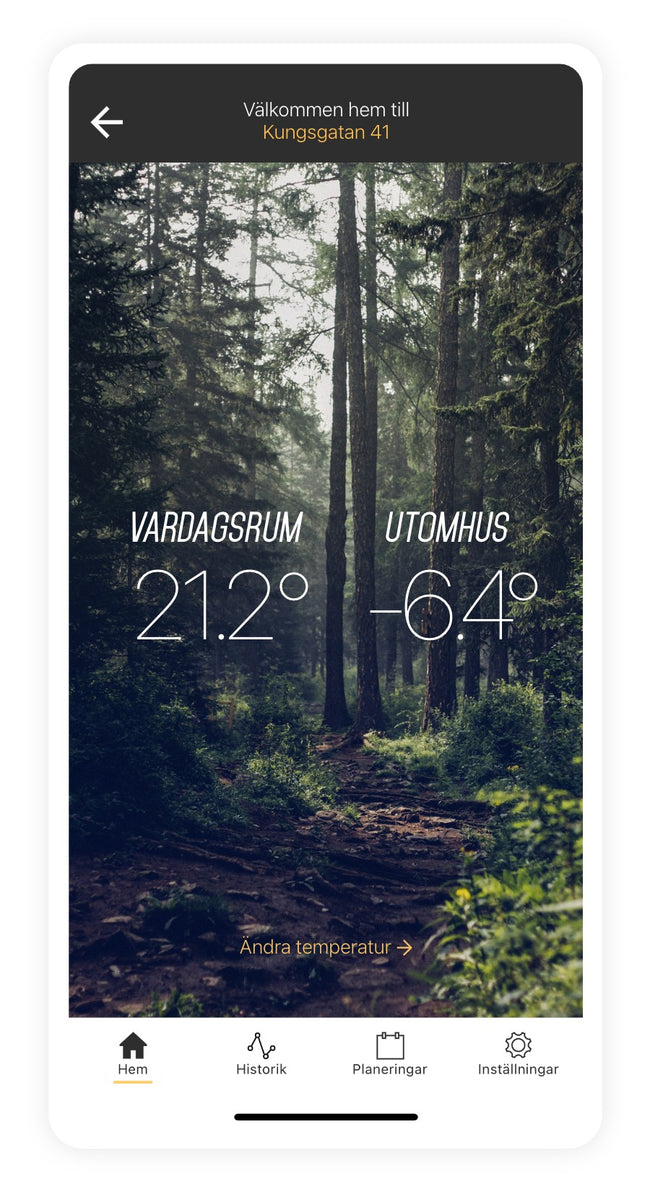 Extra users
Maybe there is someone else in the house that wants to keep an eye on the heating? Go to Settings → Users to invite more people to your Ngenic Tune.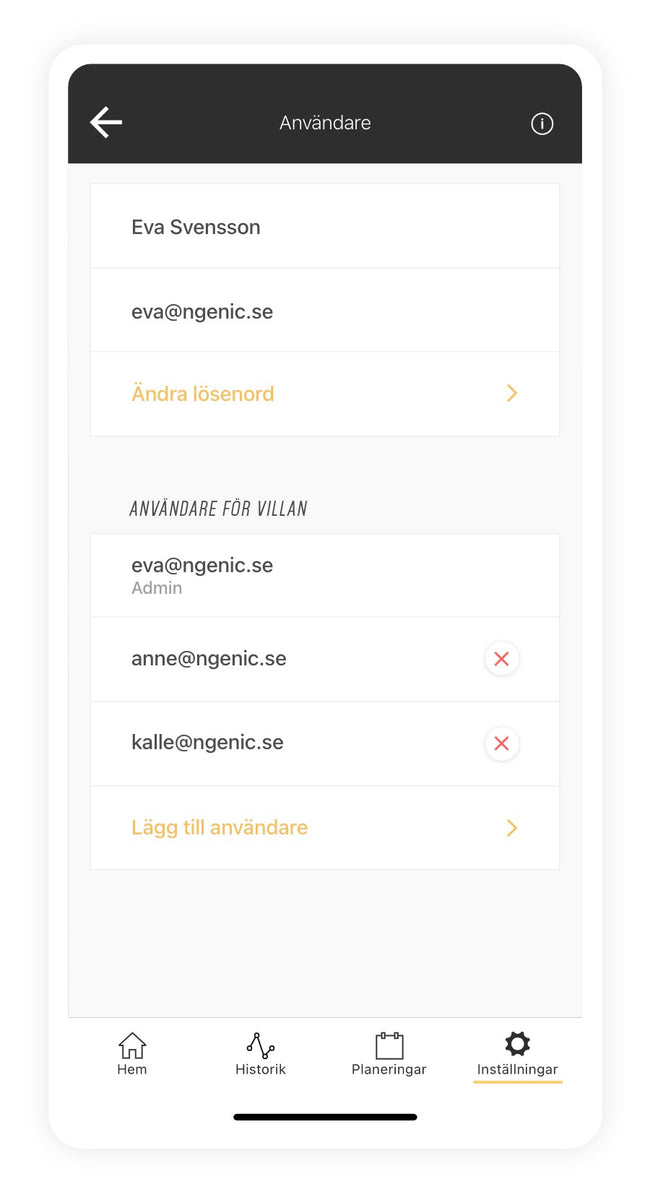 New features
We are continuously updating our apps for iOS and Android and as a customer you automatically get access to new updates. If you have ideas for new features we would love to hear from you via the Feedback form in the app.

easy Installation
The installation will take about 20 minutes and you don't need to be a specialist. Ngenic Tune comes with everything you need to install it - including encouragement. Our installation guide helps you every step of the way and if you have any questions you can always get in touch with our support team.
Compatibility
Ngenic Tune has support for almost all ground and exhaust air heat pumps, and we also support most electric boilers and district heating.
Find out if your heating system is compatible
Do you know the brand and model? If so we can give you an answer right now!

We currently don't support your heating system
Currently we cant't guarantee support with your heating system but we are continuously working on expanding our support.


Airpatrol is now proudly part of ngenic family
AirPatrol and Ngenic are united in the mission to help people improve comfort and minimize their energy usage.